Back to all posts
Posted on
Sid the Sloth Dance Challenge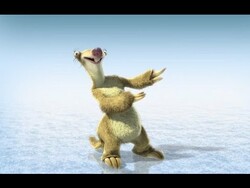 Do you like to dance? Do you like to have fun? Are you ready to show off your skills to the families of Northland schools??? If you answered yes to any of these questions, then we have a challenge for you!
How to Participate:
1. Watch The Sid Shuffle and learn his dance - https://www.youtube.com/watch?v=uMuJxd2Gpxo
2. Learn the dance and take a video (up to 30 seconds long) of yourself and family members doing it. Any one is allowed to participate - students, staff, parents, grandparents, etc.
3. Submit your video, to curtis.walty@nsd61.ca no later than Thursday April 30th.
4. Watch the video submissions on the NSD Facebook page and vote for your favourites from Monday, May 4th through Friday, May 8th.
How does a participant win the challenge?
The video that earns the most likes, loves and wows will be declared the winner and will receive a prize!
The winner will be announced during the week of May 11.